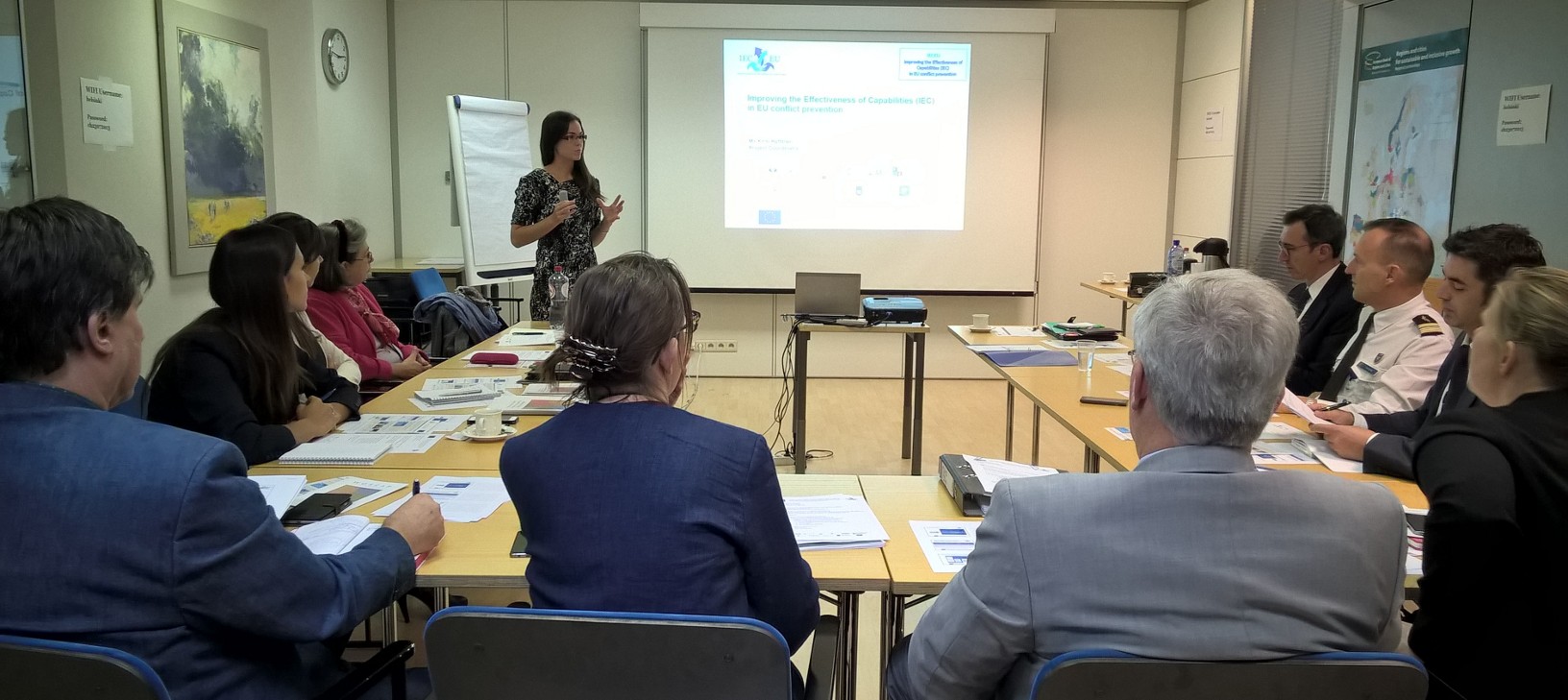 The 2nd Advisory Board (chaired and organized in Brussels) meeting concentrated on IECEU Case Study preliminary findings and creation of IECEU catalogue, Learning Application. As a summary, IECEU –project received valuable advices and feedback from the Advisory Board, which will be implemented to the project working.
IECEU Project Coordinator Ms Kirsi Hyttinen; "Advisory Board meeting has been successfully completed with altogether 12 participants. This Board includes lot of expertise and provides a network for IECEU to be connected with end user and political level actors, and moreover further receive advices related important IECEU key issues."
IECEU project sees that validation of project results in political level will support link between tacit and explicit knowledge. The knowledge creation during the AB meetings is based on socio-constructivism. More than receiving only individual opinions, advices and feedback the trusted environment for socio-constructivism will be created in order to validate the individual perceptions. Finally, the combination of the data (advices and feedback) received during all three AB sessions will be compared.