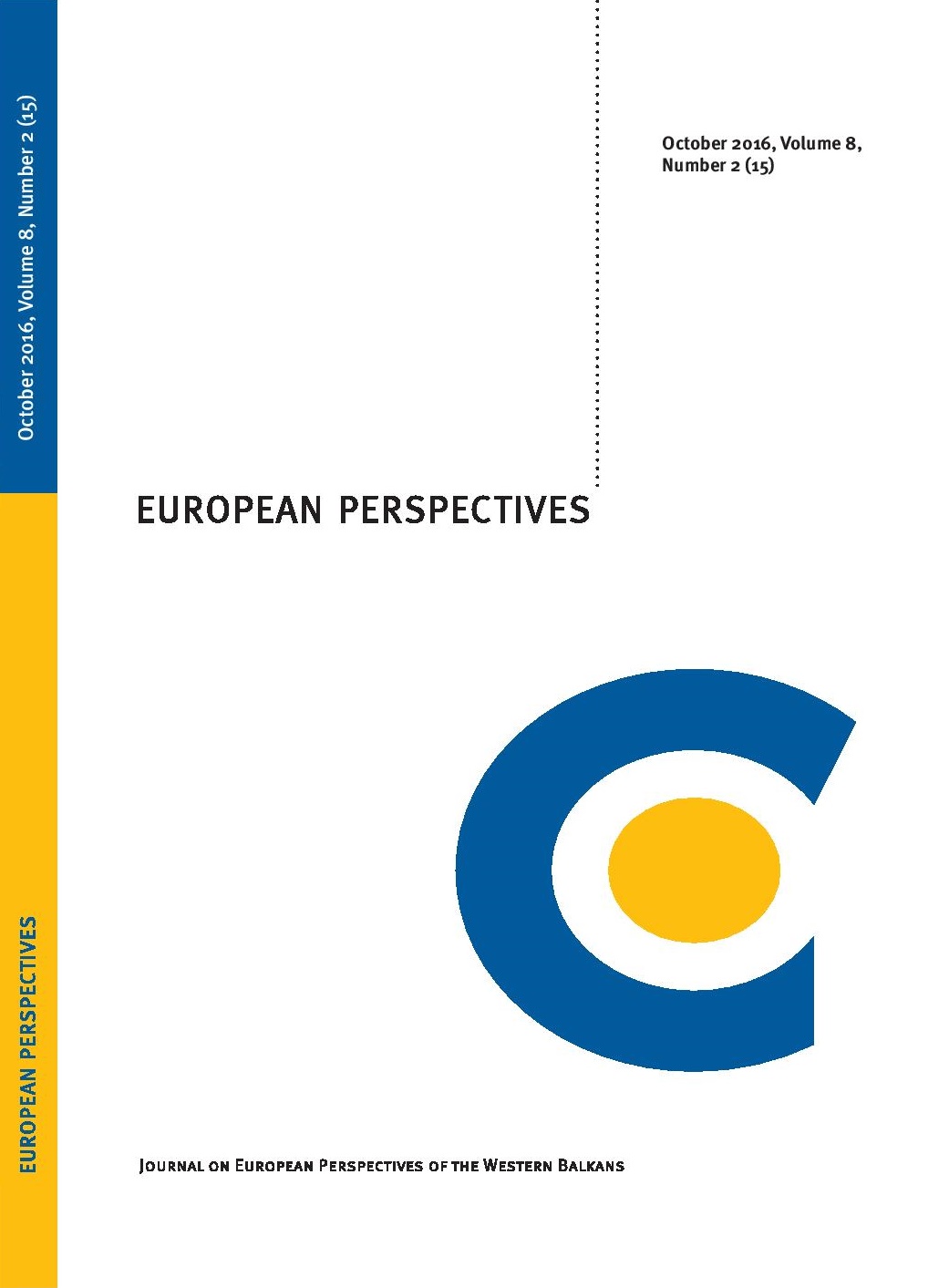 Scientific journal European Perspectives containing five articles based on a H2020 research project Improving the Effectiveness of Capabilities in EU Conflict Prevention – IECEU of the Western Balkans missions, EULEX Kosovo and EUFOR Althea. Guest editor of this edition was Dr Rok Zupančič, while guest view was written by former Slovenian Minister of Defence and Professor at University of Ljubljana, Dr Ljubica Jelušič.
Journal can be found on the following link:
http://www.cep.si/component/phocadownload/category/3-european-perspectives?download=42:volume-8-issue-2-2016
It contains the following articles: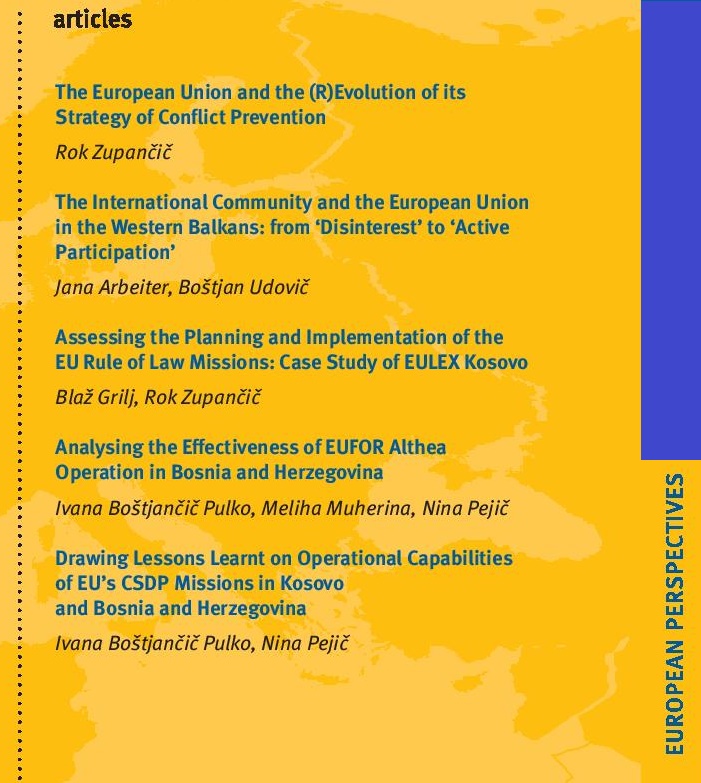 The European Union and the (R)Evolution of its strategy of Conflict Prevention by Rok Zupančič
The International Community and the European Union in the Western Balkans: from 'Disinterest' to 'Active Participation' by Jana Arbeiter and Boštjan Udovič
Assessing the Planning and Implementation of the EU Rule of Law Missions: Case study of EULEX Kosovo by Blaž Grilj and Rok Zupančič
Analyzing the Effectiveness of EUFOR Althea Operation in Bosnia and Hercegovina by Ivana Boštjančič Pulko, Meliha Muherina and Nina Pejič
Drawing Lessons Learnt on Operational Capabilities of EU's CSDP Missions in Kosovo and Bosnia and Herzegovina by Ivana Boštjančič Pulko and Nina Pejič
We are interested to hear about your opinion – let us know your feedback!