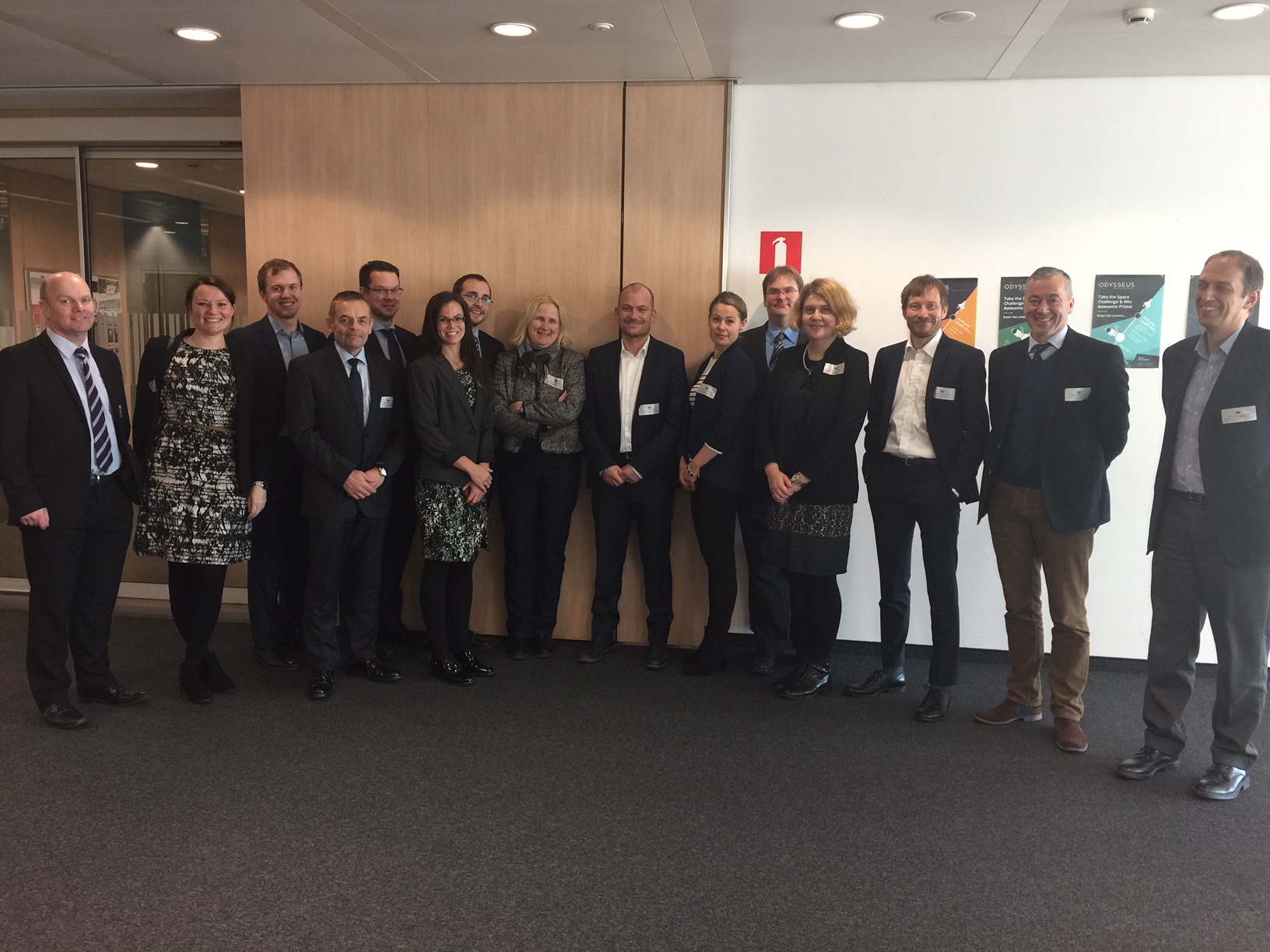 First periodic review meeting of the IECEU project took place in Brussels on 29 November. Consortium members analyzed and debated the success and achievements of the project so far with external experts of the Research Executive Agency.
IECEU is currently in its month 19, out of 33, and certain achievements have been reached so far. IECEU project addresses conflict prevention and peace building: Enhancing the civilian conflict prevention and peace building capabilities of the EU. The approach of IECEU is both multidisciplinary and holistic. The consortium itself consists of a diverse group of civilian, research and military organization reflecting the concerns within EU missions. It analyses, assesses and a catalogues best practices and lessons learned in an innovate state of art living document (New Media based Learning Application) to enhance the civilian conflict prevention and peacebuilding capabilities of EU with new type of solutions and approaches.
The three main goals of the project are:
Analysing and assessing the current situation of on-going and past missions and operations: to identify effectiveness of EU external actions and the impact in different levels areas
Learning from lessons provided by these missions and assessing the different options
Providing new solutions, approaches and recommendations for EU to guarantee long-term stability
Meeting in Brussels begun with Project officer explaining the objectives of the meeting itself, and was followed by a brief on the overall status of the project by Project Coordinator Kirsi Hyttinen, who represents Laurea University of Applied Sciences in the Consortium. Meeting was then followed by a presentation made by Ivana Boštjančič Pulko, representing Centre for European Perspectives, who briefed on the communication and dissemination achievements and plans for the future. Consortium member have been actively participating at various round tables and lectures, presenting the findings from the project, while there are also plans for publishing articles and participating at different conferences.
Working package leaders and task representatives, namely Maria Mekri, Safer Globe, Blaž Grilj, Univerity of Ljubljana, Thomas Mandrup, Royal Danish Defence College, Jyrki Ruohomäki, CMC Finland, Kieran Doyle, Maynooth University, Arnold Kammel, AIES and Elisa Norvanto, FINCENT each presented the work carried out within their work package, especially the findings so far and the progress achieved. In the work package 1, review of current EU capabilities was analyzed, as well as conceptual framework developed. Work package 2 has analyzed current situation in Kosovo and Bosnia and Hercegovina; field research in both countries was carried out, as well as a round table organized, where experts discussed the preliminary findings from the research. Work package 3, analyzed the situation in Congo, South Sudan, Central African Republic and Libya, carried out a roundtable of experts where the preliminary findings were analyzed and prepared a study report on CAR. In the work package 4 the situation on the ground in Palestine Territory and Afghanistan has been analyzed and a round table of experts was organized, where the findings were discussed.
Work package 5 and 6 leaders, Markko Kallonen, Laurea and Mascia Toussaint from Enquirya, presented the preliminary findings and progress achieved of their work packages. Work package 5, which is still ongoing, has developed a New media based Learning Application (NMLA), a platform that will provide the best practices and lessons learned fast with open data access for the broad audience, and at the same time testing the New Media technologies and game environments in conflict prevention. NMLA already went through a testing phase and has shown as user-friendly. Best practices and lessons learned so far have also been incorporated into NMLA and will further continue to be incorporated during the project. Within the work package 6, which is still ongoing, potentials for pooling and sharing of EU capabilities have been analyzed. Presentations were again followed by comments and questions by external experts.
The project so far is developing according to the plan and the quality of the research has been in a good level. All milestones have been reached fully or partly, even if deliverables were accomplished with slight delays.