Summer greetings from the IECEU project!
Please find attached the newsletter for the Improving the Effectiveness of the Capabilities in EU conflict prevention (IECEU). This second newsletter focuses on case studies conducted as desk reviews and field studies in a total of eight EU Common Security and Defense Policy (CSDP) missions and operations around the world by the IECEU project partners.
Preliminary findings from the studies are at the centre of this newsletter.  In addition, the newsletter presents the upcoming standardization review related to pooling and sharing and New Media Based Learning Application. Moreover, the IECEU project cycle and the IECEU project management handbook are introduced.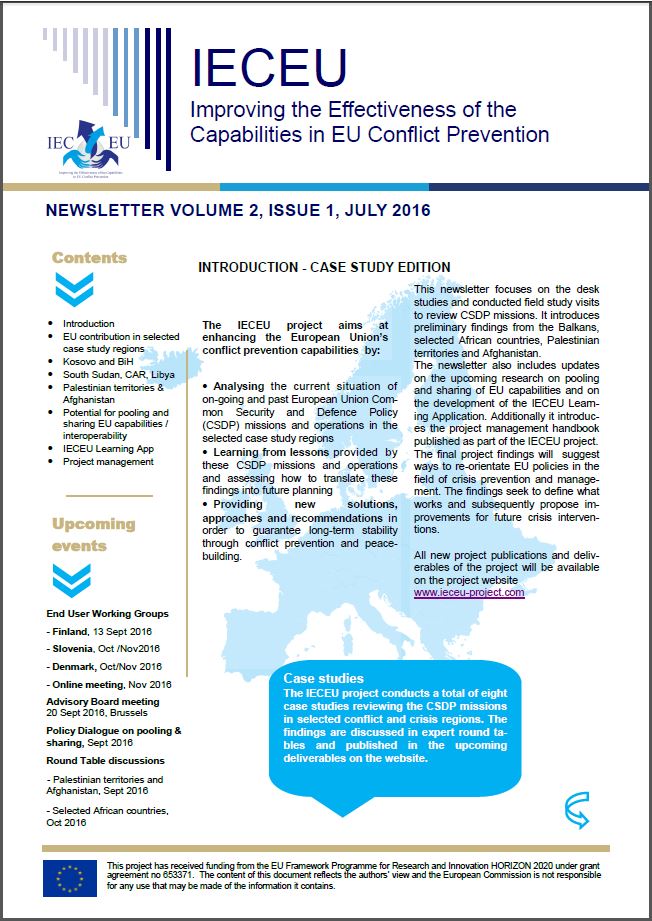 The latest project news, updates and publications are available on the IECEU website on www.ieceu-project.com as well as social media channels.